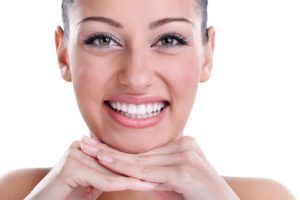 Would you like to enhance your smile? A skilled cosmetic dentist can help you get rid of dental stains, reshape your teeth, and more. However, before they agree to perform cosmetic treatments, they may first require that you take steps to improve your oral health. Let's discuss why that is so and what you can do to make sure your mouth is well-prepared to undergo a cosmetic transformation.
Cavities Affect Cosmetic Results
A cavity is a pit in a tooth occurs when after it has endured prolonged or frequent exposure to acid-producing bacteria. Cavities weaken teeth and might hinder their ability to support a cosmetic restoration, such as a porcelain veneer. Dentists usually treat cavities with composite resin fillings, which blend in with the natural color of teeth and will not adversely affect your smile's appearance.
Gum Disease and Your Cosmetic Treatment Plan
Gum disease is an aesthetic concern in itself. It can make the gums appear red and swollen, and it can contribute to persistent bad breath. It can even lead to noticeable gum recession. Hence, it only makes sense for image-conscious individuals to do everything they can to fight gum disease.
It is also worth noting that the presence of veneers or other restorations can make gum disease more difficult to treat. Additionally, if you want to have your teeth professionally whitened, and gum disease has caused gum recession, the whitening process is more likely to cause painful dental sensitivity.
Habits Matter Too
After you undergo cosmetic treatments, you will need to stick to excellent daily habits to maintain your new look. For example, you'll need to brush at least twice a day and floss regularly. It is best to adopt such habits now. Not only will doing so protect your oral health, but it will also establish the foundation for many years of gorgeous smiles. If you have any questions about how to care for your teeth at home, your dentist or hygienist would be happy to provide you with some personalized coaching.
Restorative Dentistry and Aesthetics
Don't be discouraged if your dentist tells you that you need to undergo some restorative treatment before you can have your cosmetic procedure. The restorative treatment may do much to improve your smile's appearance! For example, an all-porcelain crown can protect a weakened tooth and disguise its aesthetic imperfections, while tooth replacement can both fill in unsightly gaps and enhance your dental function.
Cosmetic dentistry can do wonders for your appearance and your confidence! However, you should only move forward with it if your teeth and gums are in good condition.
About the Author
Dr. Erick Anderson is a native of Colorado Springs, and he has been privileged to serve his local community as a general, cosmetic, and restorative dentist since 2002 — 8 years after he received his dental degree from Oregon Health Sciences University. He offers a broad range of services, including porcelain veneers, all-porcelain crowns, gum disease treatment, and more. To learn more about Dr. Anderson and our practice, contact us at 719-593-0988.