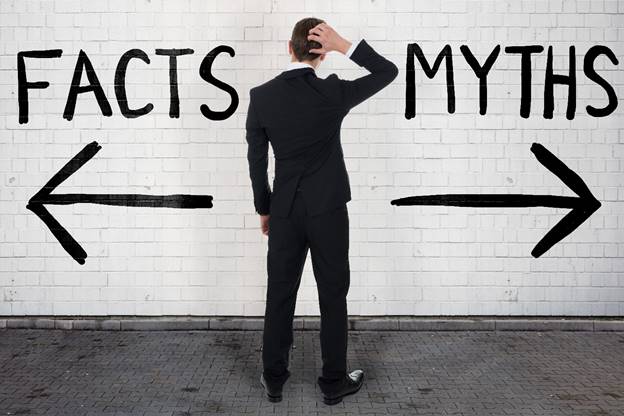 If you are missing one or more teeth, you might be considering dental implants as a way to restore your smile and improve your oral health. Still, you might hesitate to commit to this treatment because you've heard some confusing things about implants; perhaps you've heard that they're painful, that a bridge is a better option, that implants don't look natural, or that you should shop for "bargain" implants. Let's take a moment to uncover the truth behind these four myths.
Myth #1: Implants Are Painful
During your implant placement surgery, your mouth will be numb; you shouldn't feel a thing. After the anesthesia wears off, the surgical site may be a bit sore and tender. However, it should be easy to manage your discomfort with mild painkillers and a few precautionary measures. Your dentist will give you detailed instructions on how to make your recovery time as easy as possible.
After you've healed from your surgery and your implant restorations are in place, you can expect your new teeth to be extremely comfortable. In fact, you might even forget that they're there!
Myth #2: A Bridge Is Better Than Implants
A traditional dental bridge provides a sturdy and aesthetically pleasing way to replace a missing tooth or two. However, implants are superior because:
They don't require that your natural teeth be modified. With a traditional bridge, it is necessary for a dentist to file down the teeth that will support the prosthesis.
They have the potential to last a lifetime. A traditional crown lasts about 10 – 15 years.
They are sturdier than bridges.
Myth #3: Implants Don't Look Natural
Implant restorations are made of high-quality materials, such as porcelain, that closely resemble the look of natural teeth. Your implant dentist will design your prosthesis to fit in well with your bite and blend seamlessly with your smile. Onlookers will have no reason to suspect that all of the teeth in your mouth aren't the ones that nature gave you.
Myth #4: You Should Shop for "Bargain" Implants
Some dentists advertise shockingly low prices for dental implants, but price is not the only thing you should consider when you're looking for someone to perform this treatment. It's vital that you check a dentist's credentials and ask how much experience they have with implants.
Also, keep in mind that some implant "bargains" come with a lot of fine print. For example, the advertised price may include only part of the implant procedure, such as the implant placement. The total price of your new smile, including your restoration, may be more than you imagined, so be sure to ask the folks in your dentist's office for a thorough estimate of how much your restored smile will cost.
Hopefully, the above information has been able to clear up some of the confusion around dental implants for you. If you would like to learn even more about this remarkable treatment, get in touch with a local implant expert.
About the Author
Dr. Erick T. Anderson is an experienced general dentist who has undergone advanced training in dental implants. He has even completed courses at the prestigious Misch International Implant Institute. If you would like to talk to Dr. Anderson about how you can regain your lost smile, contact our office at 719-593-0988.