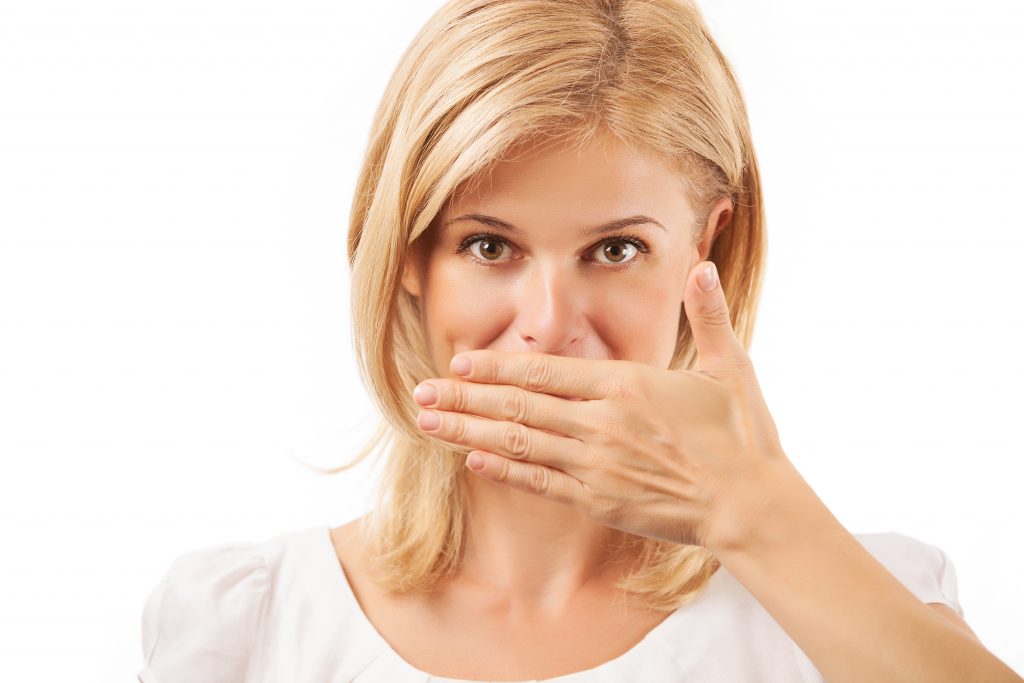 Throughout our lives, everyone develops unhealthy habits. Nobody's perfect and your dentist doesn't expect you to be. Your dentist just wants you to know there are certain habits that can negatively affect your oral health and have long term consequences. In this week's blog post, we break down the top 4 bad habits to avoid to maximize your dental health.
1. Tobacco Use
Everyone knows that tobacco is bad for your body—especially your mouth. Although the dose of nicotine and other chemicals can have a relaxing feeling for a short moment, the long-term effects on your teeth and gums are something to truly be worried about.
Tobacco use—whether you smoke it or chew it—is one of the most destructive habits for your mouth. It can cause discoloration, bad breath, loss of jawbone strength, inflamed salivary glands, gum disease, and even oral cancer.
2. Brushing Too Abrasively
This bad habit can be caused from using the wrong toothbrush or scrubbing too hard. Rather than using a hard-bristled toothbrush to try to rid your mouth of dental bacteria, you need to know that a soft toothbrush can not only accomplish the job but also help you preserve your tooth enamel.
Hard bristled toothbrushes scrub away the protective layer of your teeth. Rather than vigorously scrubbing your teeth for 30 seconds or so, take a full two minutes to gently massage your teeth, gums, and tongue with a soft bristled toothbrush. You'll effectively clean your mouth and save your teeth from sensitivity and other dental problems.
3. Biting Your Nails
Sometimes patients may not even realize they're doing it, but biting your nails can cause you to be exposed to all types of bacteria that's not only bad for your body, but can negatively affect your mouth. The biting can damage your teeth and dental work as well as expose your mouth to bacteria that lives beneath your nails.
The fact is that biting anything other than food—meaning ice, opening packages, etc.—increases the risk of cracking and chipping your teeth.
4. Keeping a High-Sugar Diet
Sugar can be highly addictive. So, when you develop the bad habit of having too much sugar in your diet, it can be hard to stop. Your dentist strongly recommends that you reconsider what you put in your mouth for these reasons.
Soda, candies, and other sweets constantly expose your teeth to destructive sugars that turn to acid when mixed with the dental bacteria in your mouth. The bacteria in your mouth thrives on sugar and causes plaque to produce quicker than every before. Sugary diets typically result in tooth decay, cavities, and could lead to tooth loss.
When bad habits negatively effect your mouth, the results can be painful on your smile, body, and even your wallet. Get the best oral health advice on from your dentist and help keeping your smile healthy.
About Our Office
If you truly want to experience the best oral health, you need an experienced dental team behind you. Here at Anderson Family Dental, we take preventive and general dentistry very seriously. We know that preventive care is the key to maintaining a healthy smile for years and years. Plus, we're able to help you address any bad habits so optimize your oral health. If you need any advice or would like to schedule a deep cleaning, feel free to contact our office.